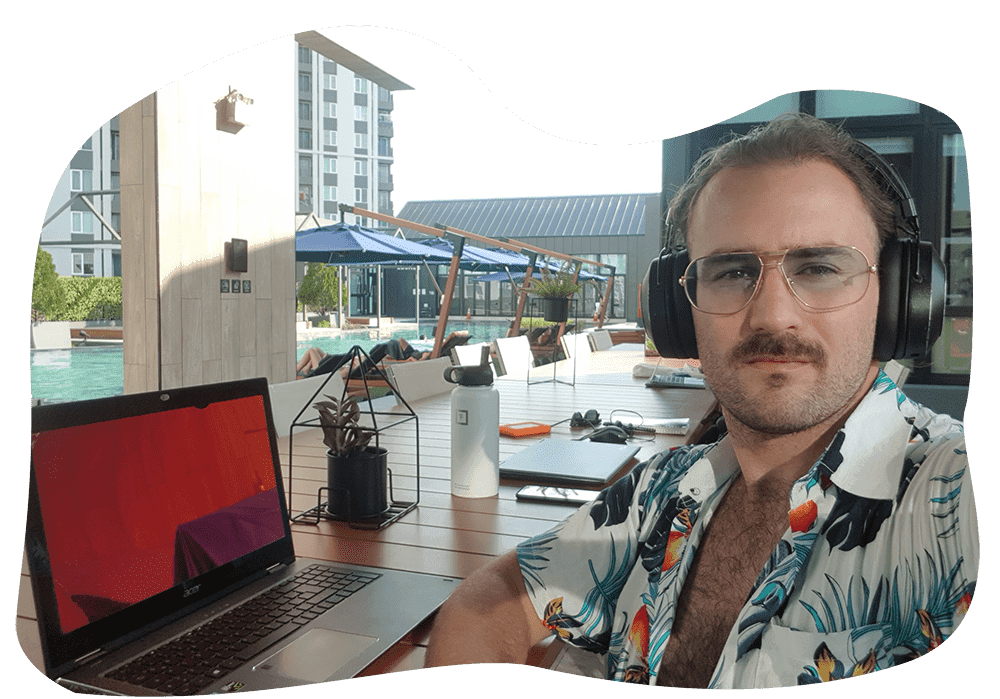 Drop out! No offical education

Doesn't like big enterprises as they are boring and not flexible

Traveling the world

Working mostly remotely

Crazy and funny

Doesn't like rules

Doesn't like to work at one place, I need my freedom


Does like Yacht and Private Jet Partys

Does like girls with big tits
If you or your CEO is boring, don't bother.
I am not working for money, I am working for fun.
(Yet, I am very very expensive! Doesn't mean I work for free)
Some pictures of the nerd in his natural habitat